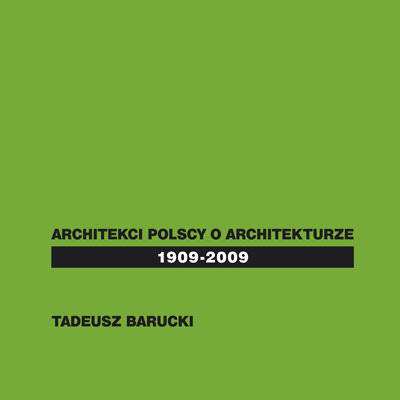 [Polish Architects on Architecture. 1909-2009]
November 2009
Paperback, 475 pages
Illustrations: 453, black and white
Size: 13,0 x13, 0 cm
ISBN 978-83-923106-6-7
€10,00
This extensive collection of reflections and comments by Polish twentieth-century architects attempts to answer the question what is architecture and what it means to be an architect. The book contains more than 450 quotations, accompanied by their authors' photographs and the signatures they used to put on their designs. The materials come from published and unpublished sources, including lectures, private notes and letters collected by the author over the years and published on the centenary of the foundation of the Delegation of Polish Architects in Warsaw in 1909.