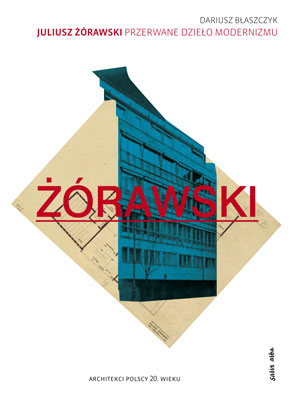 [Juliusz Żórawski – the Unfinished Work of a Modernist Architect]
October 2010
Paperback, 200 pages
Illustrations: 111, black and white
Size: 23 x 16.5 cm
ISBN 978-83-930937-0-0
€16,00
A monograph on Juliusz Żórawski (1898-1967), an outstanding and versatile Polish avant-garde architect of the inter-war period, educator, lecturer and theorist of architecture, known as the "Polish Le Corbusier". His residential buildings from the nineteen thirties, mostly designed in Warsaw, have become a permanent part the canon of Polish Modernist architecture. The book is richly illustrated with black-and-white photographs of the buildings that have survived until todayand computer simulations of his selected unexecuted designs. It contains transcripts of the author's interviews with relatives of the architect, and unpublished materials from family collections. It is the first volume of the series "Architekci polscy 20. wieku" [Polish 20th-Century Architects].