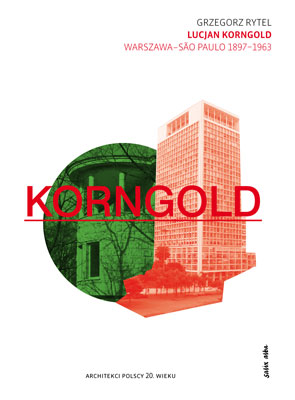 [Lucjan Korngold. Warsaw – São Paulo 1897-1963]
October 2014
Paperback, 288 pages
Illustrations: 334, black and white
Size: 23 x 16,5 cm
ISBN 978-83-930937-4-8
€19,00
This book is the first monographic publication in Polish to present the life and work of architect Lucjan Korngold, a 1922 graduate from the Faculty of Architecture of Warsaw Technical University. His career and personal life were intertwined with the dramatic events of the first half of the twentieth century. Lucjan Korngold's noteworthy output consists of designs of various types of buildings employing diverse formal solutions that were implemented on two continents – in Poland and in Brazil – in very different cultural contexts and climate conditions. The book is complete with a catalogue of Lucjan Korngold's designs and implementations.